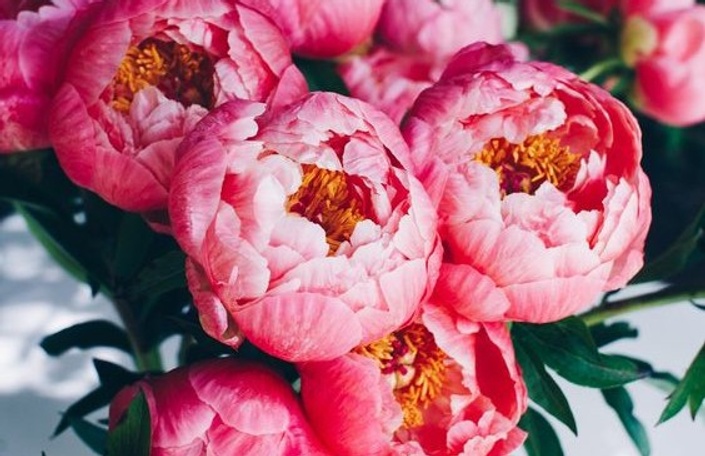 Roadmap to Connection
with yourself, others and your sexuality
RELATING IN TIMES OF CORONA - extra information
Due to the recent sudden developments in the world, we are being fast tracked into facing the relationship with ourself and our loved ones in ways we could not have predicted, nor imagined. For some these are scary times, for others they are an opportunity for change, but for everyone this affects our nervous systems. Now that more of us are going into quarantine, dynamics in relationships will surface! And we have a wonderful opportunity to look them in the eye, and choose for positive change and healing.
This online course was not made specifically for these times, but it does touch on the core themes and practices for deep self care, self regulation, self discovery and connecting with those around us. May this bring you foundational support at home and guide you in the needed directions for support around the world from professionals whom can help you thrive through these remarkable times.
---
Many are in search of connection ... with themselves, others or their sexuality. Society floods us with perfection, techniques and surreal expectations. But what if this is not our experience? What if ...
you find it difficult to make contact?
you are afraid to be abandoned if you fully show yourself?
your trust has been violated again and again?
you don't feel like a real man or a real woman?
you have often experienced sexual problems?
you suppress your aliveness and desires?
you find it difficult to speak your truth, to set boundaries?
The most asked question in my practice goes even further: "What does it actually mean to be a man, or a woman ... and how can I step into this place of being?" In intimacy, but also as a father, a mother, a friend, a son, a daughter, a colleague.
During this course you will get an insight into your unique set-up, what is between you and your relationships, and how to make the first steps towards change. An invitation for an honest conversation with your true self.
As a PsychoSexual Somatics Therapist, I am taking you across a wide variety of topics as a compass for self inquiry. We start with the connection you have with yourself, and search for your blind spots. How do you avoid intimacy? What is the old story that keeps you trapped? From here on, we look into the dynamics of connecting with another. What patterns keep coming back? How do you set boundaries, take responsibility? Eventually, we dive into your sexuality. Why are you having sex? How is the connection with your genitals? What do you really know about sexuality?
Trough means of video classes, questions and embodied exercises, I bring the knowledge of my practice into the safety of your home, where at your own pace, you get to explore and grow.
---
WHAT TOPICS ARE COVERED IN THIS COURSE?

Week 1: Embodiment as Foundation
What is embodiment?
How do I get more into my body and why is this a gateway to authentic happiness?
Through which stories do I look at my life, my sexuality?
What are the basics for true self care?
Week 2: Owning my Story
How does my childhood experiences impact my current capacity for relating?
Why do I have sex?
How do I avoid intimacy?
What are my relational gifts?
Week 3: Pain & Pleasure
What is my relationship to pleasure?
How much clarity do I have about my desires, orgasm, shame?
What do I keep hidden?
What do I need to feel safe?
Week 4: Me & Other
What is mine, my birthright?
What belongs to the other?
What relational dynamics are often at play in my life?
What conversation am I to hold about my needs, my truth, my boundaries and the power of healthy anger?
Week 5: Time for Integration
May I rest, take a break to be present with myself, to let the materials and questions sink in?
What happens when there are no new material, but space for repetition and integration?
Week 6: Male Sexuality
How do the materials we covered connect to my sexuality?
What is the relationship to my pelvic area, my genitals?
What can I learn about my anatomy?
What is my potential for pleasure and my truth about pain and sexual issues?
Week 7: Female Sexuality
What do I know about the G-spot, the female erection and ejaculation?
What is the full potential of female sexual pleasure?
How can I bring this into connection?
What wisdom is there to be found in the dancing uterus and her seasonal cycle?
Week 8: Step by Step

What is the value of neuroplasticity?
Can I make time for reflection?
How do I use the insights from the past weeks in my daily life?
What are my next steps?
I AM NOT FAMILIAR WITH ONLINE COURSES. WHAT CAN I EXPECT?
After signing up, you get immediate access to the online platform, your virtual classroom. Every week, you receive access to a new package of materials, consisting of video classes, questions, invitations and tons of extra materials.
WHAT ARE THE ADVANTAGES OF AN ONLINE COURSE?

you can access tons of information that may not be available near your home
you choose your own location, time and rhythm
a large financial benefit compared to private sessions
you can watch together with your partner (if you wish)
an opportunity to explore and finetune your questions before taking them into private sessions (if desired)
SIGN UP & PAYMENT

For sign up & payment with credit card: you can sign up by clicking on the green button on this page.
For sign up & payment via bank transfer: please email me at [email protected] and send your contribution to Vanessa De Smet / Account: BE24 9733 4964 6638 / BIC code: ARSPBE22 / Bank: Argenta / Mention: Roadmap to Connection.
QUESTIONS?

If you don't find your answer in the FAQs below, then very welcome to email me at [email protected]
Your Instructor
Vanessa has a private practice for somatic integration. As a PsychoSexual Somatics Therapist (PST) and STREAM practitioner she supports people in their search for healthier relationships with themselves and others. She is known for her warm and humor filled, yet 'no bullshit' approach. You can reach out to her for therapeutic, educational and physical support within the field of self inquiry, intimacy/sexuality and developmental trauma but also for scar tissue remediation, postpartum care and holistic pelvic health. Next to her practice she gives lectures, workshops, supervision to professionals and online courses.
She was as a nomad for 20 years, living in Mongolia, China and Spain, made a documentary on illegal deforestation in Cambodia and learned to walk again after breaking her pelvis in Australia. Currently she is back in her homeland Belgium, enjoying the tranquility and simplicity of life with her beloved, his boys and their own baby boy on the way.
Frequently Asked Questions
When does the course start and end?
The course starts on the day you sign up and stays open for 4 months. Every week you receive access to a new chapter. You can download the video classes for lifelong use.
What if I want extra support during the course?
There is a list of professional coaches / therapists available for you in case you like some extra support. You can reach out to them for online coaching or bodywork sessions. Bookings and payments are to be made directly with your coach of preference.
When is this course not recommended?
When you know that you may have intense trauma responses to topics such as childhood, or sexuality, it may be safer to explores these in private sessions.
Is there any life contact with you or other participants during this course?
All the material is pre-recorded, so there are no 'life' meetings. This allows you to take your journey at your own pace. Each week has a comment box at the bottom, allowing you to reflect or share something, if you like. This is for you as a participant, to use free of choice and not necessarily followed up. For support, you can reach out to one of the recommended coaches / therapists and book an online or life session to explore your questions.